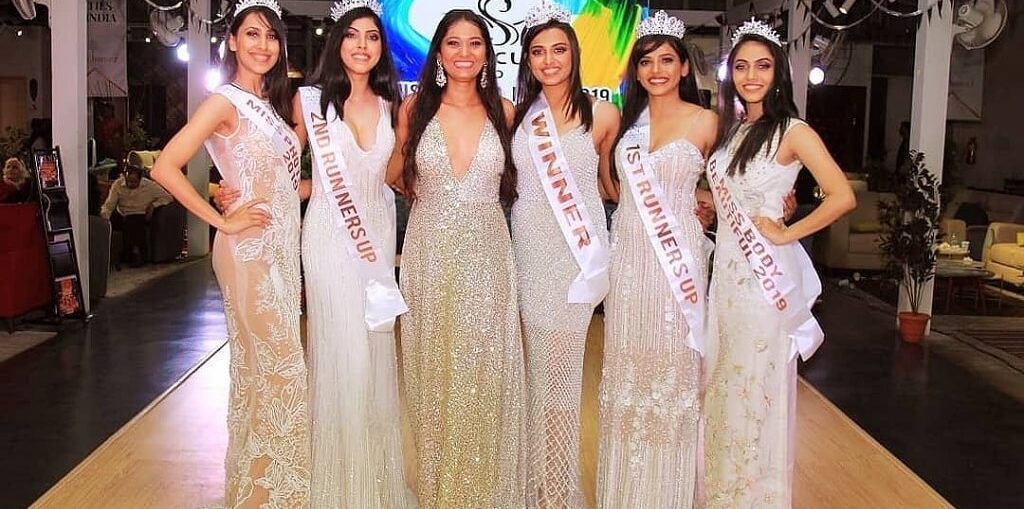 Twelve stunning beauties. Four days of intensive training, Seven jurists. Two adrenaline-charged hours. One Miss Scuba India. All on a single mission. To raise awareness amongst the citizens about ocean conservation and protecting the environment under the tutelage of Climate Project, an initiative of the former Vice President of the United States of America, Mr. Al Gore.
Back on Indian shores, doing their bit for ocean conservation and ensuring that we leave behind a better world for our children to inhabit, was Miss Scuba India, initiated by Miss Scuba International 2016-2017 Varsha Rajkhowa and choreographer-supermodel Yashi Rana, under the aegis of Oceanic Divas. What an evening the duo put together! Hosted by the tony Mint Homez nestled at Gangadham on Saturday, September 28, 2019, it was a night no one was ever going to forget as the Peshwa City's finest raised a toast to celebrate the journey and triumph of the 12 lovely environmental ambassadors who stepped up to protect the future of our world.
Looking radiant in a silhouetted white floor-length gown the gorgeous Steaffy Shaji was crowned Miss Scuba India 2019. During the winner's walk, she was flanked by Ankita Agarwal and Ketaki Kadam as the first and second runners up respectively. Also taking home the honors were Miss Body Beautiful Shakshi Borse and Deepanjali Sirohi who took on the dual titles of Miss Photogenic and Miss Beautiful Skin.
Incidentally, international fashion designer of Indian origins, Vilvin Sabu, had created an ethereal collection of white evening gowns for the coronation round, For the first two sequences, the contestants were dressed by the chic HauteBook.
Interestingly, the winner of the show will be certified to learn, explore and understand the nature of the endangered species living in the oceans and will also represent India in Malaysia in the Miss Scuba International 2019.
The jury of the Miss Scuba India 2019 consisted of multiple award-winning global actor Ajinkya Deo, Col. (Retd) Shashikant Dalvi, National Coordinator for Water Conservation, actor Ajit Shidhaye, television actor and reality show star Martina Thariyan, Corina B. Manuel, Founder and Creative Director, Withanelle by Corina B. Manuel, Kshitiji Mittal, Celebrity Scuba Diving Instructor and Varsha Rajkhowa, Miss Scuba India Brand Ambassador.
Presiding amongst the host of Pune's crème de la crème were guests of honour Aditya Pundir, Country Manager, The Climate Reality Project India, Rupa Rajkhowa, National Director, Miss Scuba India, and actor Gauri Konge.